Currently, we are looking for a Content Writer for an online casino affiliate site.
The ideal candidate is a native English speaker with experience in the iGaming niche.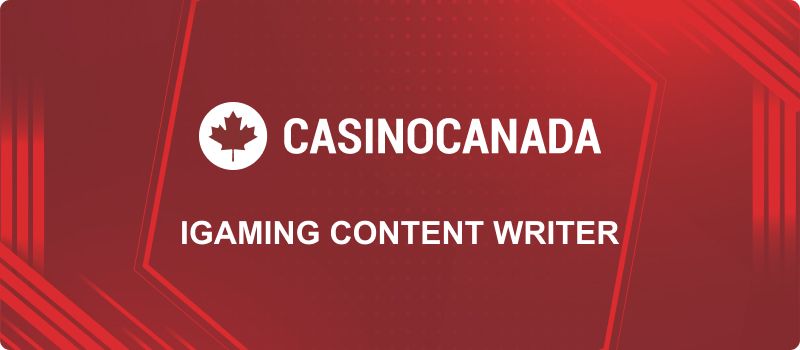 Requirements
Native speaker.
Desire and ability to provide/share social networks and be featured as a real author on our sites.
Previous experience in content writing – preferably in the iGaming industry.
A strong portfolio demonstrating excellent writing skills, the ability to adapt to different formats, and knowledge of iGaming topics is an advantage.
In-depth understanding of the iGaming industry, including online casinos, sports betting, poker, slots, and relevant regulations.
Exceptional writing and editing abilities with a keen eye for detail.
Strong research skills to gather and analyse information from diverse sources. The ability to verify the credibility and accuracy of data and incorporate it into content.
Familiarity with SEO principles and practices. Understanding of keyword research, on-page optimisation, and content formatting for optimal search engine visibility.
Strong organisational and time management skills to meet deadlines and handle multiple projects simultaneously.
---
Responsibilities
Produce compelling and original written content for various iGaming platforms, including websites, blogs, articles, social media, reviews, newsletters, and promotional materials.
Review and edit content to ensure it is error-free, grammatically correct, and consistent with brand guidelines. Ensure that all content meets quality standards and provides accurate and reliable information to users.
Ensure that content is engaging, accurate, and aligned with the brand's tone and guidelines.
Stay updated with the latest industry trends, news, and innovations so that valuable insights can be provided to readers.
Implement effective Search Engine Optimisation (SEO) strategies to improve organic traffic and rankings. Incorporate relevant keywords, meta tags, and other SEO techniques to enhance content visibility and reach a wider audience.
Adhere to legal and regulatory requirements related to online gambling. Ensure that all content is compliant with industry guidelines and policies.
---
Will be considered a plus
Marketing/Journalism degree
Previous experience in a similar role in a B2B environment